PharmiWeb.Jobs Recruitment Services Portfolio
About Us
Since 1999, PharmiWeb has been bringing the latest news and jobs in the Life Science industry to a global audience. Developed in partnership with Madgex – providers of the most sophisticated job board technology on the market – PharmiWeb.Jobs was launched in 2019 and is now widely regarded as Europe's leading Life Science job board.
Based in the UK, our team provide a complete range of solutions to some of the world's largest Life Science organisations. PharmiWeb.Jobs is more than a job board, with solutions that go above and beyond simple job posting to include CV Search, Job Scraping, Employer Branding, Targeted Email Campaigns, Account Management and Recruiter Training solutions.
We work closely with recruiters and hiring managers across the Life Science industry to understand their individual needs and tailor our solutions to help them locate and engage the best talent, all whilst ensuring they receive the best possible ROI for their organisations.
For further information regarding our services, contact sales@pharmiweb.com - we'd love to hear from you!
If you're a jobseeker, please visit our main site to search the latest Life Science job vacancies.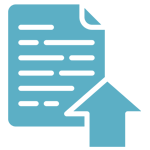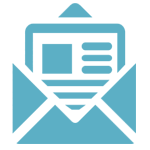 Job Posting & Upgrades
PharmiWeb.Jobs offers a variety of advertising options; from single postings and posting packs, to unlimited posting accounts.
Candidate Database
Used by direct employers and recruitment agencies alike, our CV database is the best dedicated source of Life Science candidates in Europe.
Targeted Email Campaigns
We offer exclusive newsletters which contain only your jobs and information, giving you the opportunity to promote your company and job vacancies directly to the most relevant candidates.
Job Scraping
PharmiWeb's Job Scraping service will automatically copy all of your jobs from a nominated source onto PharmiWeb.Jobs every day.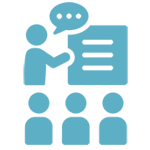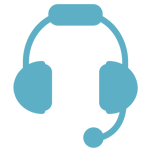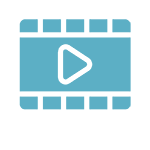 Employer Branded Careers Hubs
Our Careers Hubs are branded mini-sites containing a combination of articles and videos focused on strengthening your 'employer of choice' positioning.
Recruiter Training
PharmiWeb.Jobs offers a comprehensive Recruitment Training portfolio that can be tailored to meet your team's needs.
Dedicated Account Management
Comprehensive Account Management is available to ensure that your account is optimised to create the best ROI for your organisation.
Video Library
Our video library contains a host of short videos addressing common recruitment challenges and providing practical solutions to overcome these.
PharmiWeb.Jobs Partnerships
Why Partner With Us?
As Europe's largest life science job board, partnering with PharmiWeb.Jobs brings with it many benefits, including the opportunity to push your brand in front of our ever-growing, global life science community.
Each month, PharmiWeb.Jobs receives an average of 200,000+ site visits and 600,000+ page views from users across the globe seeking the latest news and jobs in the industry. As a PharmiWeb.Jobs partner, your organisation will be pushed in front of our community of:
425,000+ registered jobseekers, from graduates to directors
100+ leading life science employers and recruitment agencies
100,000+ social media followers
Find out more about our current partners below, and complete our short enquiry form to find out more about current partnership opportunities.
Business Development Team
Vincent Lody
Managing Director
As Managing Director I am predominantly responsible for sales, business development, account management and strategic consultancy as well as running this highly successful business. I personally oversee all new business activity and the retention/growth of existing accounts. I also assist our clients with their strategic employer value proposition planning and am able to offer my expertise to not only larger corporations, but to small start ups too. The main focus here tends to be big Pharma, Biotech and Clinical Research Organisations.
Simon Brough
Head of Business Development
My role as Head of Business Development involves generating new business and retaining our valued clients year after year. I am also responsible for training new starters, creating additional revenue streams, building partnerships and finding new and exciting routes for PharmiWeb to take in the future.
"As a highly focused search business in the pharma and biotech industry, we need partners who understand us. Pharmiweb is a partner who speaks our language, understands what we need and is excellent in delivering on those needs. Even in cases where there is no solution immediately available, their team has been great in delivering custom solutions as required. 10/10 - can highly recommend."eir excellent customer service has really grown my support for the brand."
Director, Maurice Thornton
HEADCOUNT AG
"My UK Recruitment Team really likes PharmiWeb'Jobs, it gives us right exposure to a highly skilled talent pool that is relevant and renewed regularly.In addition as an organisation we like Pharmiweb because it gives us a great platform for Brand marketing activities & awareness and to keep candidates informed about new developments in our organisation as well as opportunities across different countries. Pharmiweb team always ensures that they provide a relevant and tailor-made solutions, to address their client's ned. Would highly recommend it."
Marianna Suckova, Senior Director, EMEA Recruitment Operations
ICON, EMEA
"Simon, thank you for being the great Business Development Manager that you are and for patiently dealing with everything we unintentionally threw at you. So far, we only use a tiny bit of what PharmiWeb.Jobs has to offer, but a few weeks in, numbers are quite promising. Kudos to Abigail Boyd and Lisa Axford from the customer success and operations teams for the great and simple onboarding process."
Talent Acquisition Specialist
BOEHRINGER INGELHEIM
For more information about how our portfolio of advertising solutions can benefit your recruitment processes, contact our sales team at sales@pharmiweb.com or by calling us on +44 (0)845 5651771.
Subscribe to PharmiWeb's Recruiter Blog