PharmiWeb.Jobs Recruitment Services Portfolio
About Us:
Since 1999, PharmiWeb has been the leading Job Board in the European Life Science industry, and their dedicated team has decades of experience helping recruiters find the best candidates, and job-seekers find the best jobs.
Developed in partnership with Madgex, providers of the most sophisticated job board technology on the market, the new site brings Life Science jobs from across the US onto a dedicated new platform that offers the latest job-matching and searching functions.
For recruiters, the site offers a complete range of solutions from single job posts to unlimited corporate contracts, job scraping, CV search, employer branding packages, and targeted email blasts.
Vincent Lody, PharmiWeb's Managing Director commented "We're very excited to launch in the US. This will build on our recent successful launches in Australia and Germany, and help our clients reach a much larger job-seeker audience as well as significantly increase the job opportunities available to our job seekers globally."
To view a brief video introduction of our services please click here
For further information regarding recruiting services, contact sales@pharmiweb.com or visit recruiter.pharmiweb.jobs.
For job seekers; simply visit the site to register and upload your resume or search for the latest vacancies.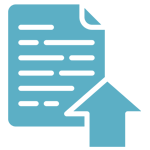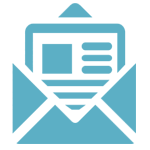 Job Posting & Upgrades
PharmiWeb.Jobs offers a variety of advertising options from single postings and posting packs, to unlimited posting accounts.
PharmiWeb's Candidate Database
Used by direct employers and recruitment agencies alike, PharmiWeb's CV Database is the best dedicated source of Pharma Candidates in Europe.
Targeted Email Campaigns
We offer exclusive newsletters which contain only your jobs and information, giving you the opportunity to promote your company and job vacancies direct to the relevant candidates.
Job Scraping Service
PharmiWebs Job Scraping service will automatically copy all of your jobs from a nominated source onto PharmiWeb.jobs every day.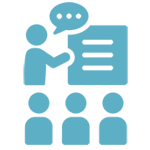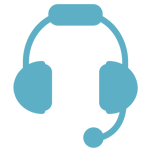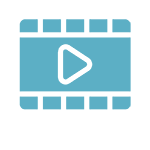 Employer Branded Careers Hubs
Pharmiweb.jobs Careers Hubs are branded mini-sites containing a combination of articles and videos focused on strengthening your 'Employer of choice' positioning.
Recruiter Training
PharmiWeb.jobs offer a comprehensive Recruitment Training portfolio that can be tailored to meet your team's needs.
Dedicated Account Management
Comprehensive Account management is available to ensure that each account is optimised.
Video Library
Sint oratio at per, diam saepe dicam ei sea. At civibus appetere cum, quem habeo in. Eam modo apeirian te, ut altera iisque evertitur sit.
Vincent Lody
Managing Director
As Managing Director I am predominantly responsible for sales, business development, account management and strategic consultancy as well as running this highly successful business. I personally oversee all new business activity and the retention/growth of existing accounts. I also assist our clients with their strategic employer value proposition planning and am able to offer my expertise to not only larger corporations, but to small start ups too. The main focus here tends to be big Pharma, Biotech and Clinical Research Organisations.
Simon Brough
Business Development Manager
My role as Business Development Manager involves generating new business and retaining our valued clients year after year. I am also responsible for training new starters, creating additional revenue streams, building partnerships and finding new and exciting routes for PharmiWeb to take in the future.
Max Stevenson
Business Development Executive
As Business Development Executive, I am responsible for lead sourcing and generation within new and existing territories. I have a focus on the APAC market, looking to grow and develop current and new client relationships. In addition, I take ownership of researching emerging markets across the Globe as PharmiWeb grows internationally.
For more information about how our portfolio of advertising services can benefit your recruitment process - Contact our sales team at
Sales@pharmiweb.com or call us on +44 (0)845 5651771
Subscribe to PharmiWeb's Recruiter Blog