PharmiWeb's Employer Branded Careers Hubs
PharmiWeb.Jobs offers you a unique opportunity to create a stronger online presence with our Employer Branded Careers Hubs.
These are branded mini-sites containing a combination of articles and videos about your organisation, helping to strengthen your employer of choice positioning.
Click here to see examples of our Employer Branded Careers Hubs.
These Careers Hubs can also be promoted on other search results pages on PharmiWeb.Jobs, pushed out on social media or even added to your own Careers pages.
You can choose to include content that promotes you as an employer of choice within the Life Science industry, such as:
Hiring Manager videos

Awards and Accolades

Company culture

Graduate schemes
Here, Head of Business Development Simon Brough discusses the impact an Employer Branded Careers Hub can have.
Outline of an Employer Branded Careers Hub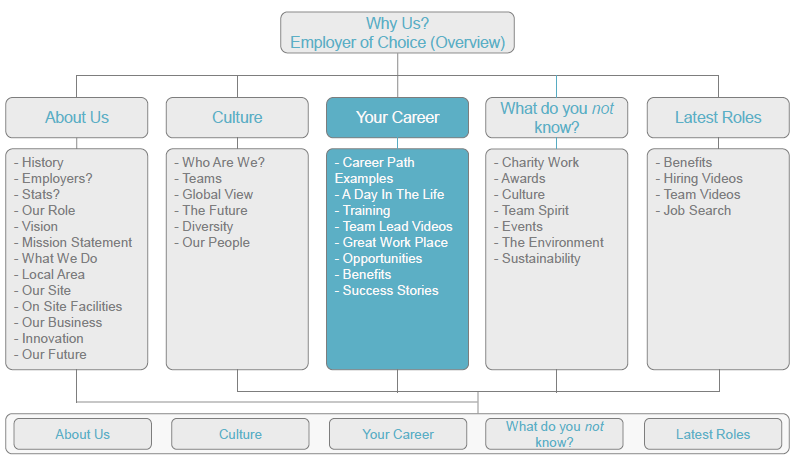 Tailored menu options
You can choose menu options to suit your requirements, some examples of these are shown below: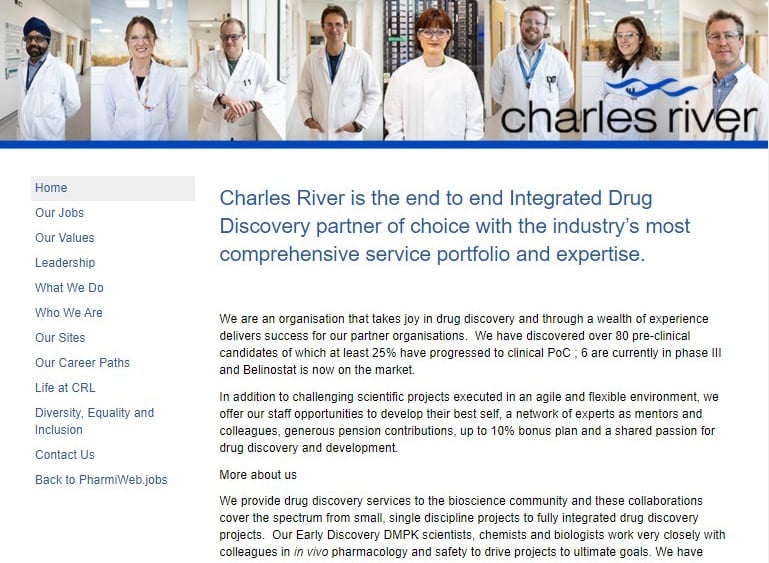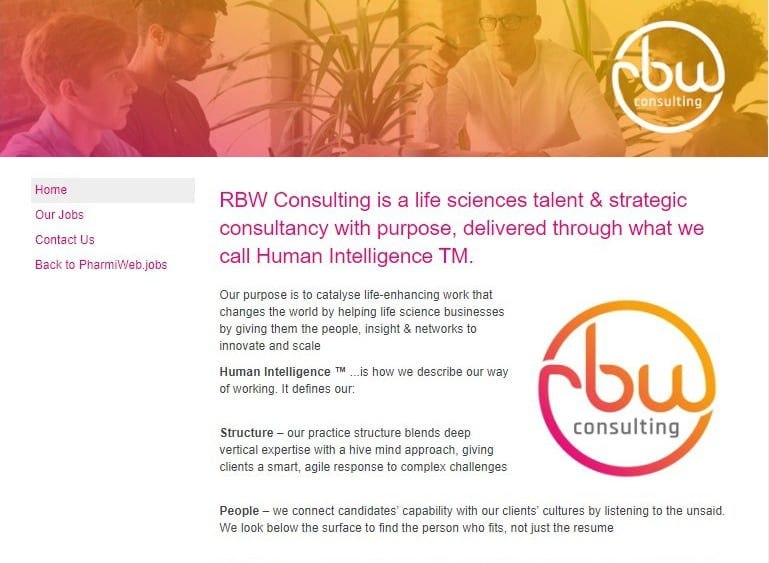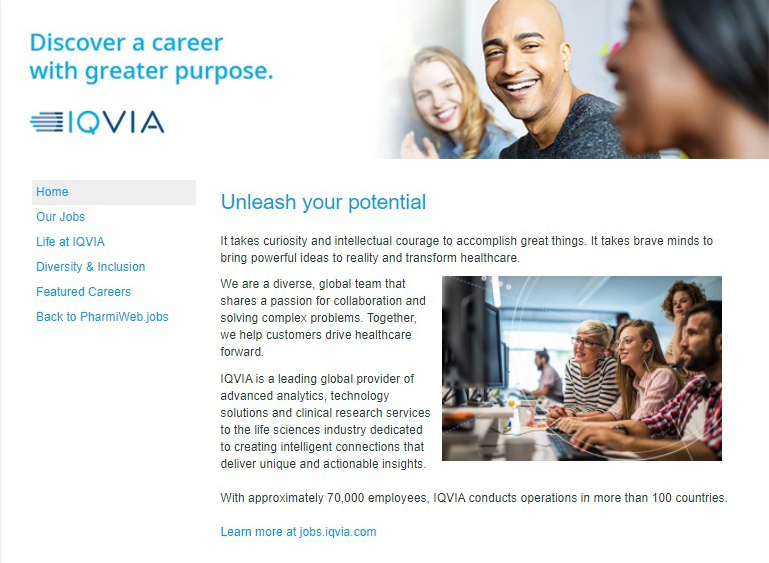 Business Development Team
Vincent Lody
Managing Director
Vincent has been with PharmiWeb since the beginning and has over 25 years of experience in the pharmaceutical industry. He is predominantly responsible for business development, account management and strategic consultancy, and oversees all new business activity. He also assists clients with employer branding and recruitment training, offering expertise to both large corporations and small start-ups across the industry.
Simon Brough
Head of Business Development
Simon joined PharmiWeb in 2019 and is responsible for generating new business and retaining clients year after year. His role also involves training new starters, creating additional revenue streams, building partnerships, and finding new and exciting routes for PharmiWeb to take in the future. In his spare time, Simon can usually be found cooking which he has enjoyed from a young age. He is also a fan of theatre, live music, and the great outdoors.
For more information on how our employer branded careers hub can benefit your organisation, contact our sales team at sales@pharmiweb.com or by calling us on +44 (0)845 5651771.
Subscribe to PharmiWeb's Recruiter Blog