We are delighted to welcome you to our site and look forward to supporting you with your recruitment needs.
This area is a comprehensive guide, giving insight into who PharmiWeb are, how we can help you and how to use the site. This guide also contains some other valuable information and useful contact details.
We look forward to working with you!
Quick Video Guides:
Managing Jobs on PharmiWeb.com:
Signing in:
Sign in here with the credentials that have been issued to your email.

When you sign in for the first time, you will be requested to reset your password, so you will need to enter your original password, and create a new password:

Amending Account settings:
To access your own

user settings

, click your name in the top right. From here you can update your Personal Details, Email Address & Password. You also amend which notification emails you receive.

Switching Between Company Accounts:
In order to switch between company accounts, such as if you are associated to different country accounts, you need to select "switch recruiter".
Advertising a Job:
Click the "advertise a job" tab, which will show your credit balance or option to purchase more credits.
Select an existing credit, and you will be taken to the job posting page
Here you can either input all details from scratch, or if you've previously posted a similar role, use a template
If you choose a template, you can edit as required before posting, or if posting from scratch simply follow each step to complete your posting.

To post on behalf of another company:
As part of this posting, you can use an "alternate recruiter name" and "alternate logo" in Step 3:

Job Category Mapping:
When posting your job, at step 4, you will need to select categories for the role. One of these required fields is "discipline"
You can select a maximum of 2 top-level disciplines and up to 5 lower-level disciplines, but these 5 must be within the top 2 selections
These disciplines are important to make sure jobs are displayed in the correct sections when candidates are browsing the site

To ensure the best results from relevant candidates, select the relevant sub-disciplines. Top Level Disciplines should only be selected when a suitable sub-discipline is not listed

For example, if you were posting a role for "Clinical Operations", you would want to select "Clinical Operations" from within the "Clinical Research" section:

Completing Your Posting & Applying an Upgrade:
When finished, you can apply an upgrade to the role. If you have upgrades already on the account, you will see "credit available".

If there are not any on the account, you will see the associated cost which can be paid with a card online.

Click "post your job now" and you will be taken to the basket if payment is required, or the job will go straight to live.
Viewing & Editing Live Jobs:
Select "

your jobs

" to view all jobs live on the account, including jobs from all other users within your company.

Search for specific roles using the search options, or amend the status of the search if looking for expired roles, or roles left in draft status:

You can also filter the list to allow you to only see your own roles, or sort the list by date created, roles expiring soon, or those with recent applications:

While on "

your jobs

", to open a role click the job title, then you can edit the advert, upload supporting documents, add filter questions or apply an upgrade.

Here you can also preview the role.




Filter Questions:
You can add filter to all jobs on a company level

here

Alternatively, you can add filter questions to each individual job by posting the role, then clicking on the role in the "your jobs" list. You can then click the option in the top right to add a filter question to each role.
Repost, Upgrade & Expire in Bulk:
When on "

your jobs

", you can repost, upgrade or expire jobs in bulk ticking the boxes on the left of the roles, and then selecting the option required.
PharmiWeb Scraper Service:
If you have a PharmiWeb Scraper as part of your contract, one of the Operations team will reach out to ensure this is set up upon company account creation.

Once set up we will manage the scraper, so your roles will be scraped within one day of being added to the URL or feed we scrape from.

If you have location/keyword/category filters on your scraper, they can be amended by contacting us.

To amend a role that has been posted via the Job Scraper, you will need to amend this on the original source, and our scraper will pick up any changes when it runs again overnight.

To apply upgrades and view the CV Database, you will need to log-in as normal here:

PharmiWeb Log-in
If you'd like to discuss purchasing a scraper, feel free to reach out to our sales team:
Third Party Posting Service:
If you are using a third-party posting service, we can integrate with most, and have a document we can provide to allow set up.

Once set up, you can post through your chosen service and the roles will be pushed through to our site within a few hours.

To amend a posting, you will need to amend within the posting service and the role will update within PharmiWeb.

To apply upgrades and view the CV Database, you will need to log-in as normal here:

PharmiWeb Log-in
CV Searching:
In the CV Search, you can complete a basic or advanced search, save searches, set up alerts, and download or shortlist any candidates of interest.

To search for candidates, we recommend using a boolean search to ensure the search is as relevant as possible, i.e:
"CRA" or ("clinical research associate")
To complete an even more specific search, you can also use "advanced search" options. This allows for options such as willingness to relocate, languages spoken, experience level or availability:
Setting up Saved Searches & CV Alerts:
After creating a search, you can "set up saved search". This allows you to give the search a name and run it whenever required.

Alternatively, you can choose to set up an alert using the "set up CV Alert" button, and you can then choose the frequency for these alerts.

You can also "manage CV Alerts", allowing you to pause and delete alerts, or edit the alerts to keep them relevant to your needs.

Each user can have up to 10 CV Alerts set up at any one time, so make sure to set these up for any roles to ensure you don't miss out on the perfect candidate!
Contact Information:
Customer Success Manager
Sales
Helpdesk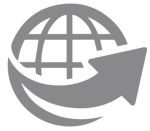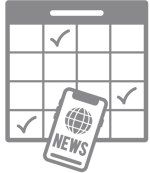 Subscribe to PharmiWeb's Recruiter Blog