Our targeted email campaigns allow you to send information about your organisation as well as your current vacancies straight to your target audience. We offer a variety of email newsletters that can be used to promote your organisation, showcase specific roles, share some company news, or even conduct surveys - the choice is yours.
Our targeted email campaigns include:
Dedicated Newsletters

Sponsor a Sector Newsletter

Articles in our PharmiWeb Weekly Newsletter
Here, Head of Business Development Simon Brough discusses the benefits of using targeted emails to send your job adverts direct to your target audience of candidates.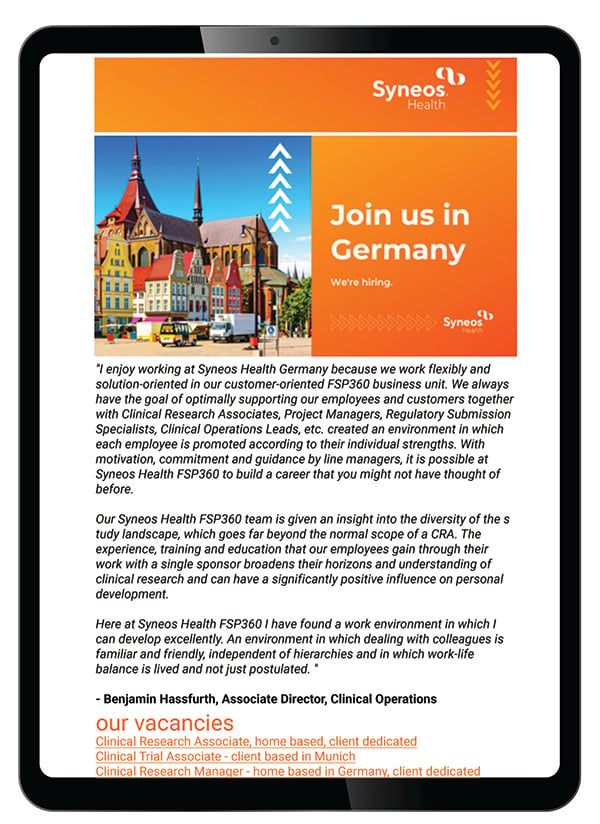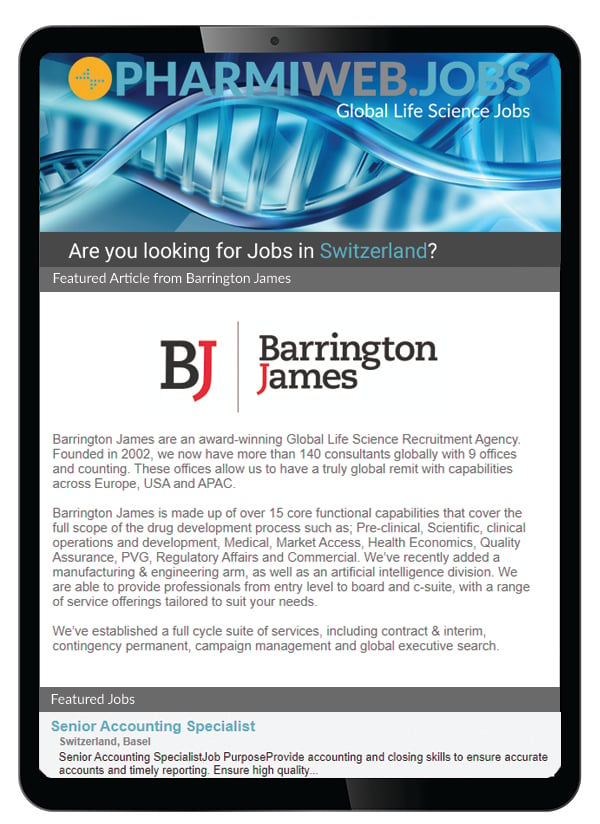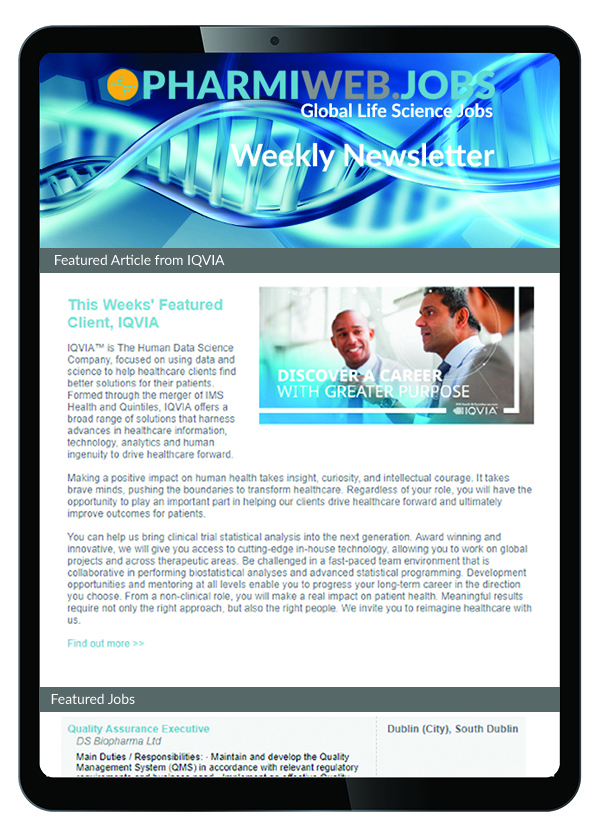 Dedicated Newsletters
We offer exclusive, branded newsletters which contain only your jobs and information, giving you the opportunity to promote your organisation as an employer of choice.
The newsletter offers you the unique opportunity to feature your roles and promote your business to a global online audience of over 144k registered jobseekers.
Dedicated newsletters are sent directly to the candidates within the relevant sector, improving the quality and relevance of the applications you receive.
Example of a Dedicated Newsletter campaign: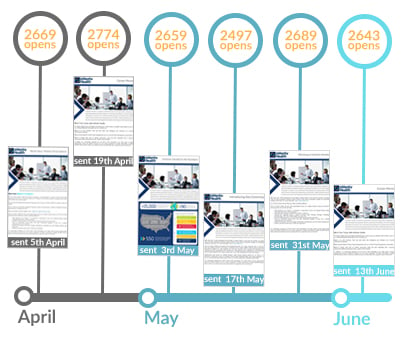 Sponsor a Sector Newsletter
Sector Newsletters offer you the opportunity to have a short feature article about your organisation in an email sent to an audience segmented by discipline or location. The article usually appears at the top of the newsletter, and is a great way of promoting your organisation - or a specific vacancy - right to the heart of your target audience.
Examples of Sector Newsletters segmented by discipline or experience level include:
Clinical Research Associates
Clinical (General)
Regulatory Affairs
Quality & Pharmacovigilance
Medical Affairs
Biostatistics
Directors
Entry Level/Graduate
We also offer Sector Newsletters segmented by location across Europe and the US, targeting candidates who live and work in those countries with local jobs. These include:
Germany
France
Spain
Ireland
Austria
Switzerland
A full list of Sector & Country Newsletters is available on request.
Weekly Newsletter
Our Weekly Newsletter is sent out every Friday to an audience of 144k+ registered jobseekers. You have the option to include a short feature article or some of your current vacancies in this newsletter, allowing you to promote your organisation to jobseekers actively searching for their next Life Science role.
Business Development Team
For more information on how our targeted email campaigns can benefit your recruitment processes, contact our sales team at sales@pharmiweb.com or by calling us on +44 (0)845 5651771.
Subscribe to PharmiWeb's Recruiter Blog